Graduation Assignment
Would you like to do your graduation assignment in Australia? Stage-Australia specializes in offering high quality graduation assignment possibilities in every large city in Australia or close to one of the impressive natural attractions. The range of assignment possibilities is huge, so you can tell us just what you are looking to do. We will also arrange your visa, provide housing assistance, insurance, flight assistance and answer all your questions.
What is a graduation assignment?
When you do a graduation assignment in Australia, you will spend part of your time working on a project that is agreed upon between you, the company, and your university. In Australia, companies are not as familiar with these assignments, therefore it is fairly common that you are expected to work most of your time in the company, much like an internship. The assignment is meant to be done as only a small percentage of your work time or completely on your own, depending on the company. On average, you may receive 20% of your work time for the project. Before you begin your assignment, we will provide a training plan that will outline your tasks. It is important to explain your assignment and internship needs during your interview with a Stage-Australia representative.
Fields of Study
Stage-Australia offers graduation assignment opportunities in nearly every field and every level of college education. The educational backgrounds we can assist are as follows:
Marketing / Communications
Graphic design
Media & Entertainment
Film/TV
Hospitality / Tourism
Fashion
Business / Management
Finance / Accounting
Facility Management
Technology / Engineering / Electrical
Legal
Logistics / Distribution
IT / Computer
Human Resources (HR)
International Business
Sports Management
Event Management
If your field is not listed, please contact info@stage-australia.com
Duration
There are no specific dates to do your graduation assignment in Australia. You are able to go for a minimum of one month up to a maximum of 6 months. You will work within the company for a minimum of 36 hours per week. Vacation days are sometimes offered but not guaranteed. We recommend that you apply at least 4-6 months before you intend to start your program. We can accept students up to 1 month before their intended start date, but special terms & conditions apply in this case.
In addition to graduation assignments, we also offer internships and traineeships.
Marketing and Sales

You always wanted to combine Marketing, Sales and Tourism? This position at the tourism-focused PR-Team in Sydney will give you the ultimate experience. Your responsibilities: Assist with the…

Details

Finance

Are you interested in Finance and looking for a short or long-term internship where you can apply knowledge in real-world situations? This might be what you have been looking for. To improve your organizational…

Details

Multimedia Design

We have an open position in the Multimedia Design department! The company is in the event technology sector and is interested in a detail-oriented intern. You will have a variety of tasks and responsibilities…

Details
27-04-2023

We are hiring!

We are hiring! Are you interested in working at Stage-Global in Amsterdam? We currently have the following…

26-09-2022

Stage-Global Information Sessions Walk In!

We are organizing a walk-in information session at the Stage-Global office in Amsterdam. You can register…
Callback request
Leave your number here and we will contact you as soon as possible.
Prefer USA?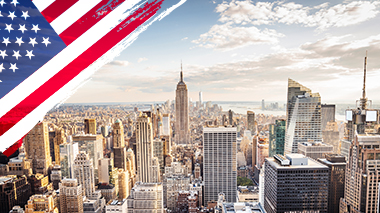 Go to Stage-USA